Consistent brand is important for any business, especially when that business has premises spread over a wide geographical area.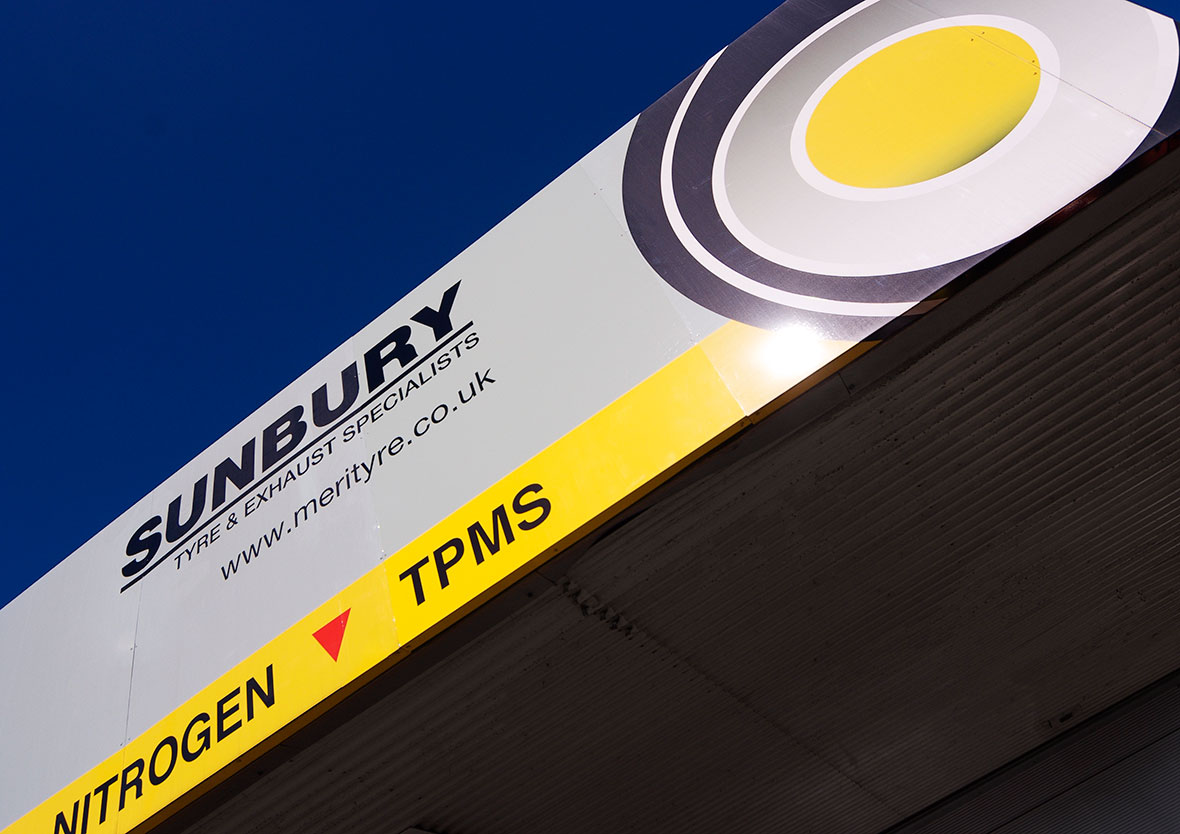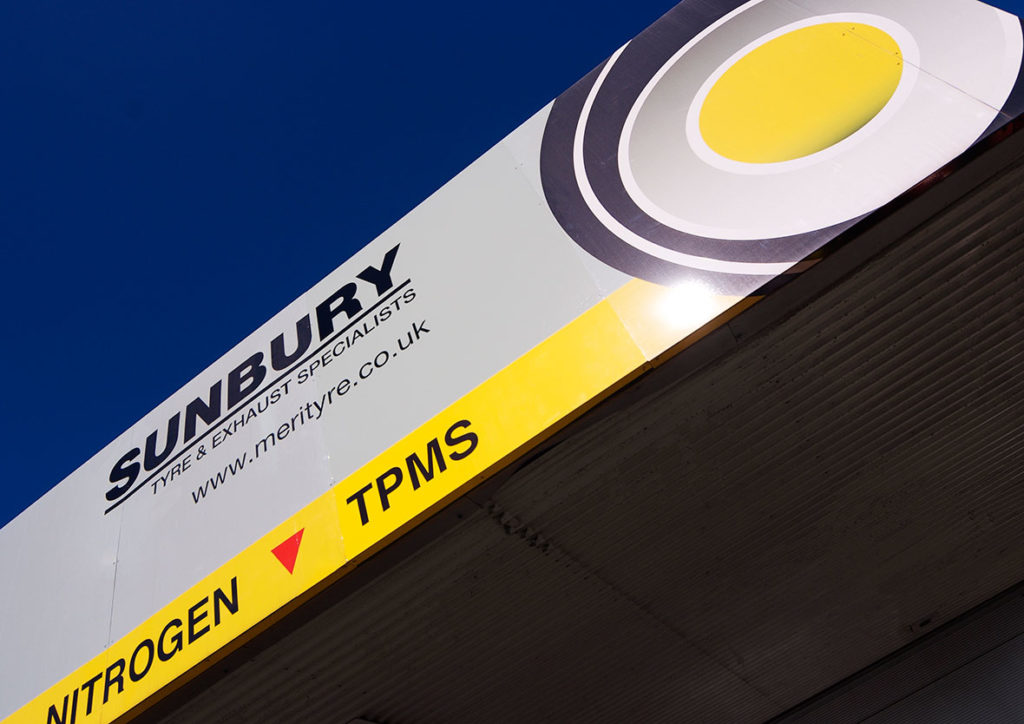 And it's made more complicated if you want a modern, unifying look for a variety of different premises types and shopfronts.
This was the challenge Reade Signs faced when car tyre specialists Merityre asked us to rebrand most of their 21 sites across southern England.
We needed to take the newly adopted brand style that Merityre had implemented in 2012 and apply it as part of a rolling update plan for their designated branches, taking into account any local restrictions or conditions.
Applying a rebrand, step by step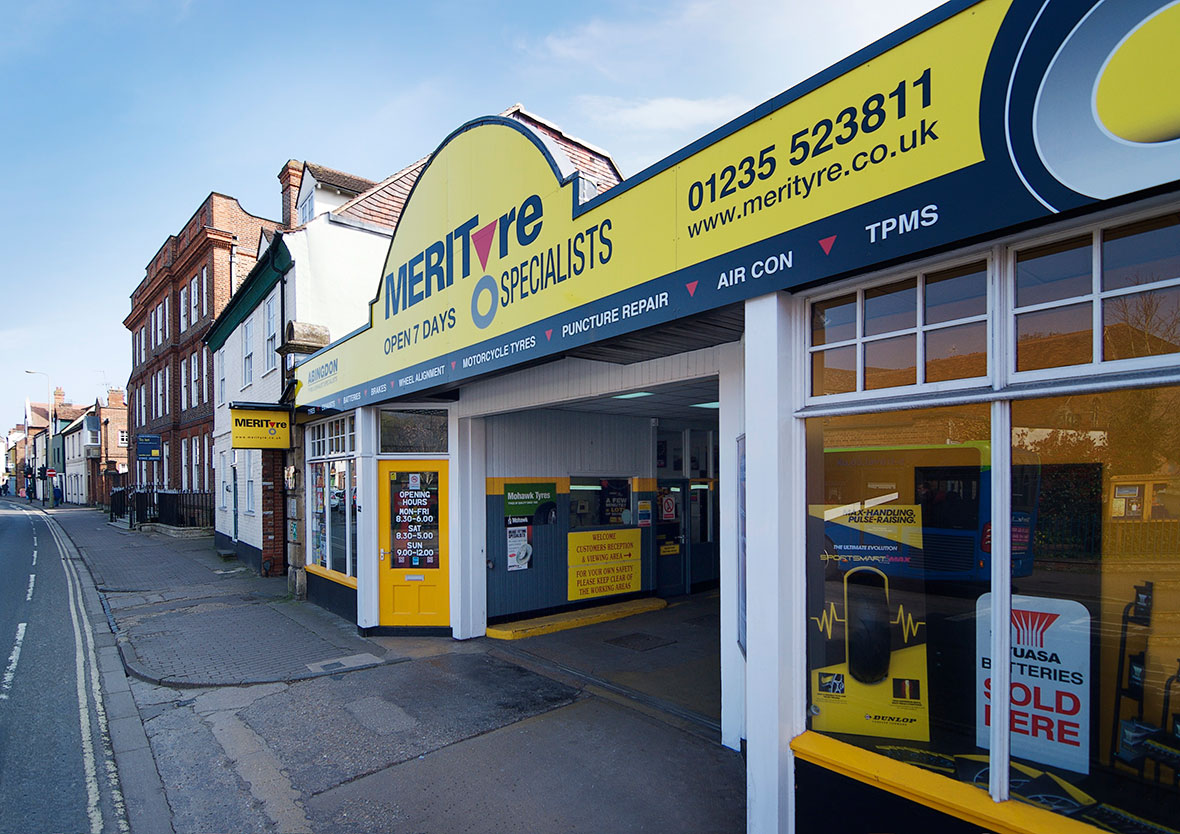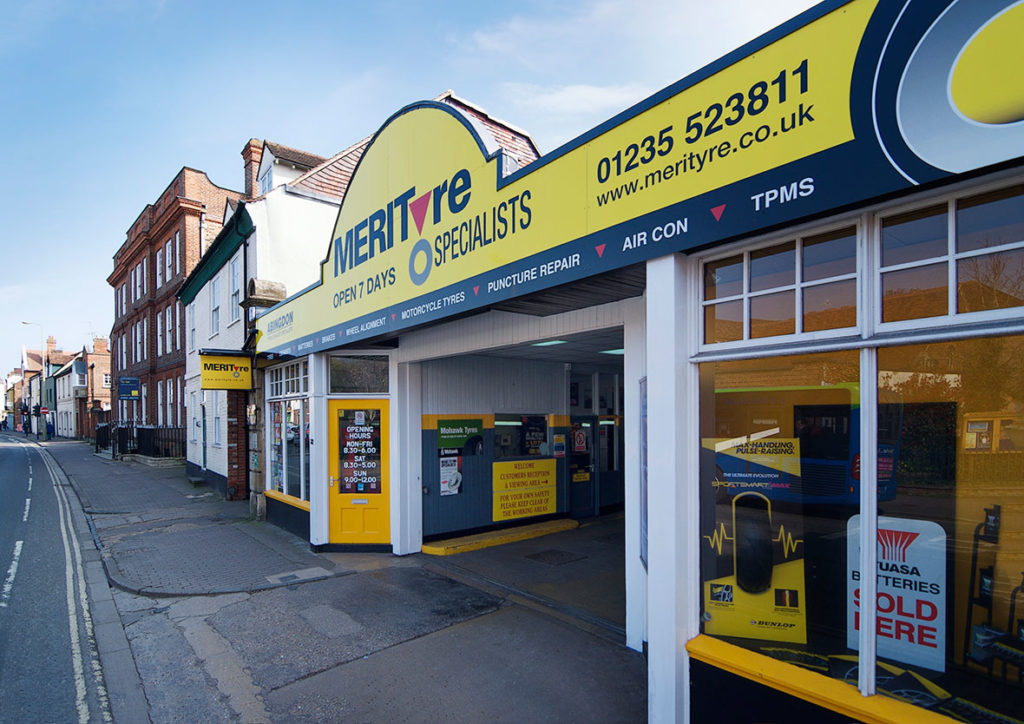 Our first step was to survey every branch, to take measurements, photographs and to check any access issues.
We then had to visualise the new brand, with its bright, yellow theme, into the survey pictures and make any necessary changes for the client to approve.
Once we had approval, the next step was to get the designs through the planning permission process. This needed a lot of background work by us to make sure that both our clients and the local authorities were happy.
Once everything was in place, we could move on to the next phase, the actual production and installation of all the signage. We had to source a single stock of self-coloured aluminium composite material (ACM) to guarantee consistency of the "Merityre yellow" branding across all locations.
Once we produced and labelled the signage, we had to coordinate the installation of every sign with the individual branch managers to minimise any disruption to their daily operation.
Finally, the products were despatched with installers on a pre-planned route to reduce travel time between sites. This helps keep costs down for us and our clients.
Flexibility and an adaptable design concept are key to rebranding success
This is an ongoing project and since the initial rebrand and installation there have been further challenges as the Merityre portfolio of sites expands; but it's important that a concept is easily adapted to new uses.
For example, we had to produce an update of the signage at Merityre's Abingdon branch in a way that retained period features.
And at Farnham we couldn't sink supporting posts for a 3-metre high monolith because of underground services. So we came up with another solution. We improvised by using an existing concrete bollard with enough core strength for us to fix our timber onto it.
Considerations for your rebranding
There is a lot more to rebranding than choosing colours for your exciting new logo:
Consistency: Will your branding stand out against a variety of backgrounds?
Adaptability: Can the concept be adapted to different premises with different constraints?
Planning considerations: Early engagement with planning authorities makes success more likely.
Construction challenges: Do you have a Plan B?
"Reade Signs proved instrumental in the seamless roll-out of our rebrand…their knowledge and attention to detail was second to none and we felt we were in expert hands from beginning to end. The signage across our branches stands as testament – it looks absolutely fantastic and we are so pleased with the finished result" – Dene Arnold, Merityre General Manager
If you'd like more information and advice about how you can best display your brand, then please contact us, email enquiry@readesigns.com or ring 01252 336000.
Reade Signs – Applying Knowledge. Creating Visions. Delivering Value.